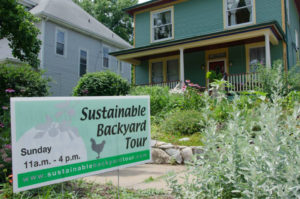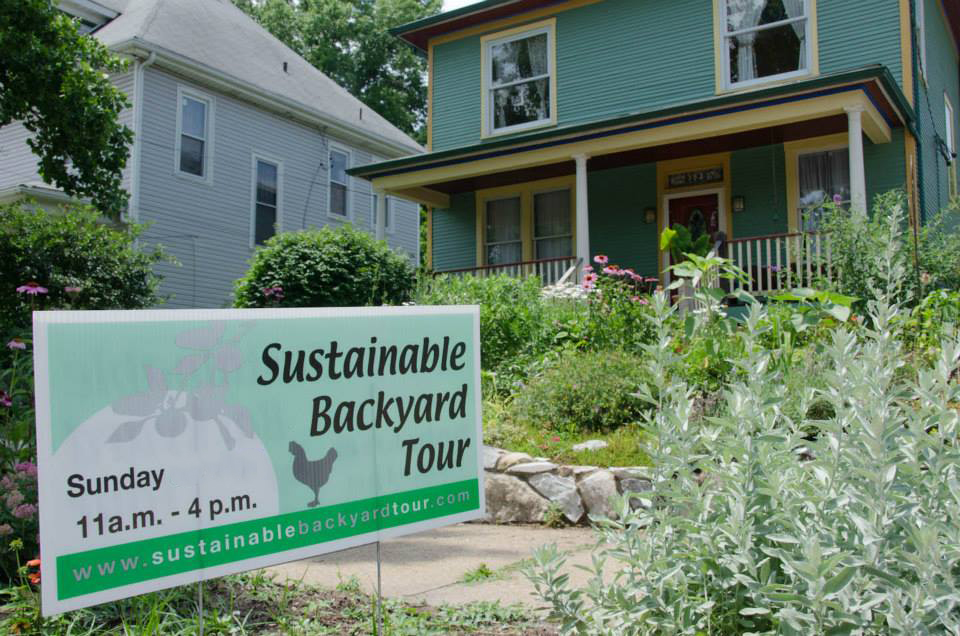 Discover the Environment in Your Backyard!
The Sustainable Backyard Tour is a grassroots community production showcasing eco-friendly yards & gardens throughout the St. Louis region, both city and county.
Some hosts have been growing food, improving soils and building habitat for years; others are just beginning. Wherever you are on that spectrum, you're in good company.
We all need to do whatever we can to lighten our impact on this fragile planet, to ensure that water, air and soil can continue to provide for us in generations to come.
The place to start is wherever you are.
A Better World Begins in Your Backyard
On the tour day, take a self-guided tour of private backyards and gardens throughout the St. Louis region. Talk to gardeners about their organic methods and see chickens, beehives, rain gardens, pollinator gardens and much more!
Here's how it works:
Choose your own route and visit any of the yards on show from 11:00 a.m. to 4:00 p.m. on tour Sunday. A map of all the host yards will be posted here a couple of weeks before the tour.  Using the map and the hosts' descriptions of their yards, choose the locations you wish to visit and map your route using a street map, Mapquest, BatchGeo or other app. We suggest you choose yards nearest you that most match your goals or interests. There's something for everyone–from established Missouri-natives landscapes to professionally designed permaculture homesteads.
There is no starting point—the route is entirely your choice. You can't see them all, so try to choose the yards closest together or closest to you to save driving time. We encourage a wide range of hosts so that there are options for everyone close to home. Because this tour is designed to inspire and encourage new habits, it is a best-practices tour, not a best-finish showcase of premium perfection. Some hosts are just getting started (like you, maybe!) and their yards are works in progress. We include a "level" indicator on the descriptions to help guide you. If you are an experienced gardener, you might choose the "mature" sites, or those that offer something new to you, like solar or beekeeping.
Hosts' homes are not open, only their yards, and there are no designated public rest stops, so please plan accordingly. The tour will go on, rain or shine; you may want to pack an umbrella or rain boots if it looks iffy. And please, leave your pets safely at home. Some yards may have chickens, delicate plants, or other creatures who prefer to be alone, and a hot car is no place for your dog to wait.
How you approach the tour is up to you. You could visit a few yards, stop for lunch, and finish up with a few more yards. You can bike; carpool with friends; or walk to the closet neighbor. Hosts will answer your questions, show you what they are growing or raising and be happy to talk right up until 4:00, and then it's over until next year