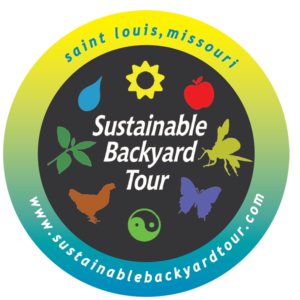 Here are some simple ideas to help children think about sustainable practices and how, even as children, they can help protect & preserve our planet—one small action at a time.
Have seeds and biodegradable paper available to make seed bombs.  There are lots of "recipes" on the web.

Let them plant the thinnings from your seedlings into egg carton cups as starter pots.

Provide wide paint brushes and plain water to "paint" a sunny fence—just like Tom Sawyer. As the water evaporates the same space can be painted again and again.

Use paper scraps, flour/water glue and dried flowers to make bookmarks.

Visit the library and checkout books about plants, gardening, bees, the water cycle, etc.  Board books are particularly sturdy and are often wipeable.

Provide a "photo op": Paint a board with a giant flower with a hole in the center so a child can stick their head through—instant Anne Geddes art!  Or provide an old frame and let kids "frame" their favorite view of your yard and photograph each other holding the frame.

A bucket of sidewalk chalk, and a designated place for kids to draw is always fun.

Set out a couple of bubble wands or a bubble tray. Ivory or Dawn dishwashing soap make a safe, nontoxic bubble solution.

Inexpensive magnifying glasses can make looking at plants more interesting.  Or just put out some paper towel tubes and ask a child what they can see in that tiny space.

Play "I Spy" and look for interesting features of the yard.

Get chickens and feed them grapes!

Grow garlic and let the young'uns harvest it…careful! Lift out the muddy bulbs and rinse in a bucket of water to reveal the wonder!

Count! How many birds, bugs, sticks, flowers, rocks, red things, blue things, can you count?!