Get Ready for the 9th Annual Sustainable Backyard Tour!
Sunday, June 23, 2019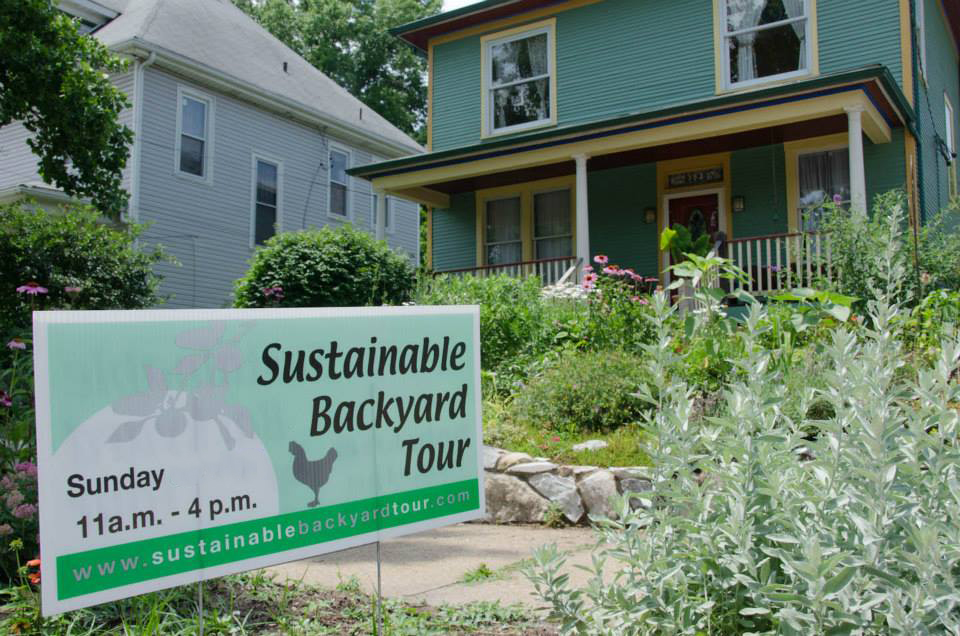 The Sustainable Backyard Network is a 501(c)(3) non-profit community resource dedicated to inspiring and empowering change. Our goal is to provide the knowledge and connections to facilitate widespread adoption of sustainable living practices, leading to healthy, creative lives in a time of environmental and economic challenge. Together we can grow vibrant, resilient communities starting in our own backyards.
A Better World Begins in Your Backyard
We all need to do whatever we can to lighten our impact on this fragile planet, to ensure that water, air and soil can continue to provide for us in generations to come.
The place to start is wherever you are.
What is a Sustainable Backyard?
A Sustainable Backyard converts unproductive, high-maintenance lawn and pavement into something more useful and restorative—both to the earth itself and the human spirit.
A sustainable backyard offers the opportunity to provide food for our families, wildlife habitat, relaxation and visual appeal, all while minimizing impacts on the environment and the communities in which we live.
Permaculture is a big part of our understanding of sustainability. A sustainable backyard includes how we look at our landscapes and our individual impact on the earth—from soil and water to recycling, household hazardous waste and renewable energy.
Sustainability is about a way of life that has the capacity to endure. Unsustainable doesn't mean just environmentally irresponsible, it means unable to go on without eventually running out–of healthy land, of water, of food, of clean air. Our fossil-fuel dependent way of life, particularly our industrial food system, can not continue forever. The sustainability movement addresses what we do instead.